Proof Of Performance
Anyone can be successful with automated trading; however, my results are not typical. You can potentially lose money trading.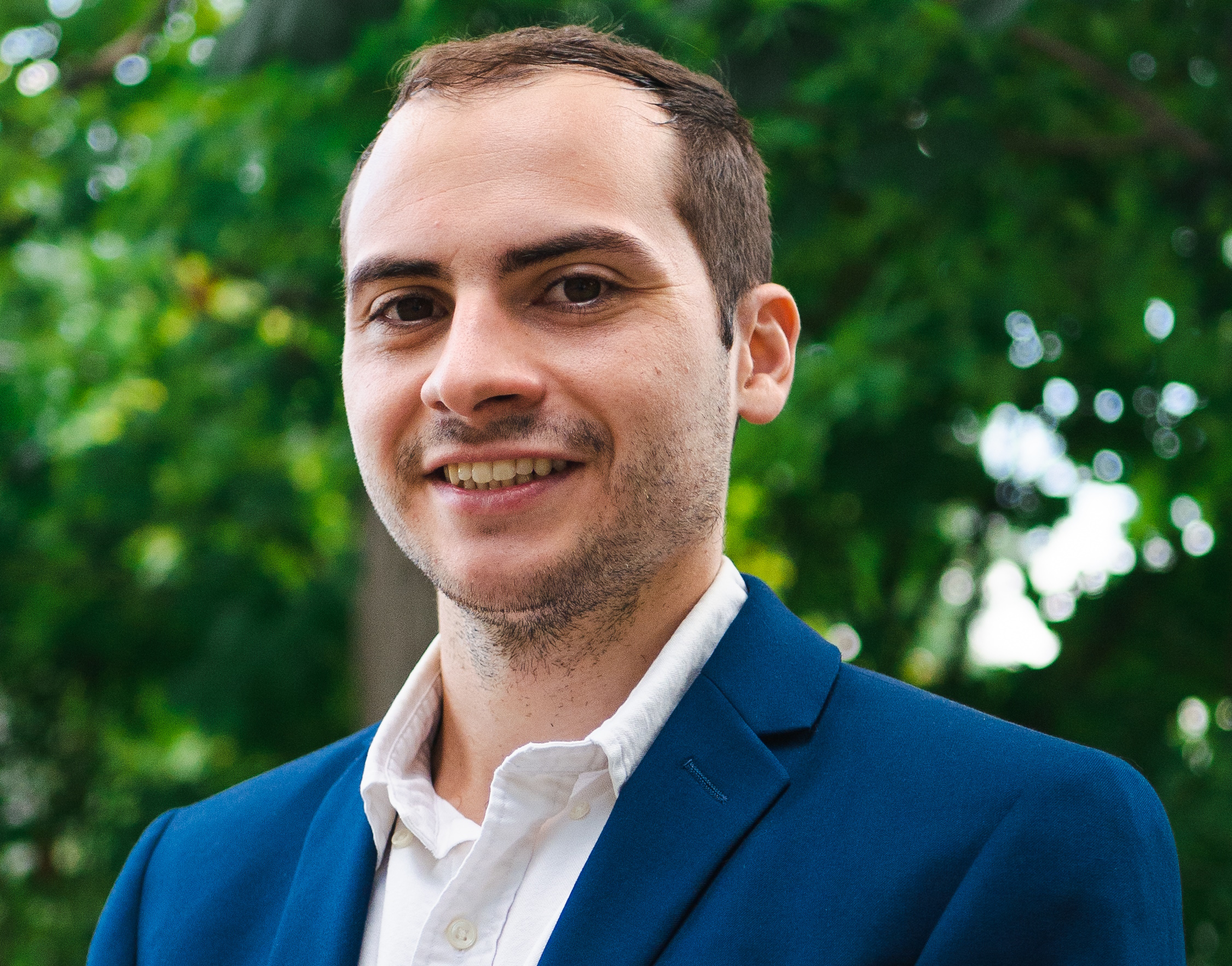 I am a 28 year old software developer and now algorithmic trader.
I went to school for computer science to become a software developer and held a stable 9-5 job for 5 years. While at my job I learned about the stock market.
Through networking, failures and sheer grit I took my coding skills to automated trading.
It was tough, I came from nothing and had no help with trading bots, I felt alone. I lost money initially with my own capital.
I stuck through it, took years to craft a great portfolio of trading systems, focused on the futures market, raised capital with networking and social media.
I've built a repeatable process to build great systems and portfolios that will allow you to run your own customized automated trading systems. Let's work together!
Learn to code and build automated trading systems that will put you on a the right track to outperform the S&P500 or the tools needed to build software products in the finance industry.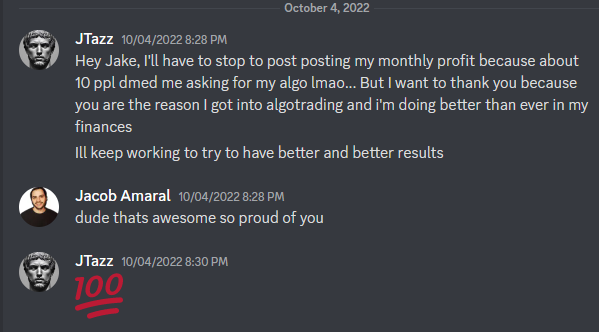 See what others have to say.
Testimonials appearing on this website may not be representative of other clients or customers and is not a guarantee of future performance or success.
See what others have to say!
What you get
20+ hours of course content showing you how build great automated trading systems including coding, testing and operating trading bots live.
7+ automated trading systems that can be run live immediately plus source code that I trade.
Priority email support and Discord support.
Bonus - Python source code for your own turn key dashboard user interface.
Weekly live sessions of strategy building.
A 30-minute 1-on-1 meeting with me personally to help reach your goals.
Bonus #2 - Prop firm portfolio of bots that adhere to prop firm trading rules.
Frequently Asked Questions
How long do I have access to the course?
Forever! You get lifetime access to the course.
Do you update the course?
Yes! On a quarterly basis expect multiple new lessons and automated trading systems with source code.
What's your refund policy?
We do not offer a refund option. Do not buy this course if it puts you in a tough financial position.
Thank you for your interest in Coding Great Trading Bots- If you have any questions join our free Discord below and send me a DM. Thank you -Jacob
Join Discord App for free to DM Jacob
Check your inbox to confirm your subscription